Learn how to add Virtual Tour on WordPress website in a few easy steps. Elevate property value and get numerous benefits as we provide step-by-step instructions on embedding a virtual tour with ease.
WordPress is a widely popular and powerful content management system (CMS) that empowers individuals and businesses to create and manage websites with ease. With its user-friendly interface and extensive customization options, WordPress has become the go-to choice for millions of people worldwide. In fact, as of the latest data, over 40% of all websites on the internet are powered by WordPress, showcasing its immense popularity and trust among users. Whether you're a beginner or an experienced developer, WordPress offers a versatile platform to bring your online ideas to life.
Open your Lapentor editor dashboard and log in.
Click on a virtual tour project that you wish to embed.
Hover on the Share button on the top right of the editor's top header and copy the embed code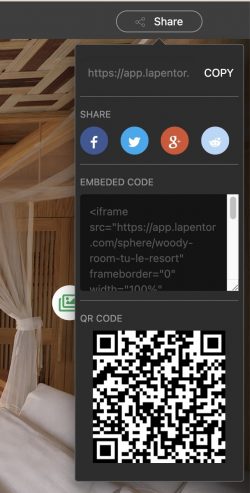 Step 2: Add Virtual Tour on WordPress website
Go to your WordPress Dashboard and edit any post that you want to add your Virtual Tour.
Add embed code using Classic Editor of WordPress
If you're using Classic Editor , switch to "Text" mode on the WYSIWYG editor and paste the embed code that you copied in Step 1

Add embed code using Block Editor of WordPress
Toggle the Block inserter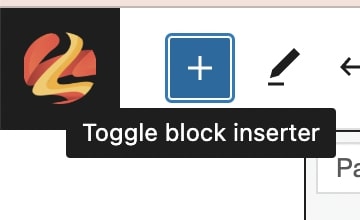 Search for "HTML" and add the Custom HTML block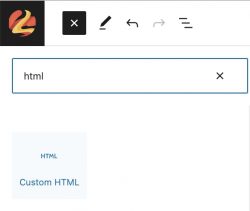 Paste the embed code that you copied earlier

Publish your post and see the final result.
Embedding a virtual tour on WordPress brings several benefits to your website. Firstly, it enhances user experience by providing an immersive and interactive way for visitors to explore your space or products. This leads to increased engagement, longer time spent on your site, and ultimately, higher conversion rates. Additionally, virtual tours allow you to showcase the unique features and selling points of your offerings, giving visitors a comprehensive understanding of what you have to offer. Moreover, embedding virtual tours on WordPress helps you stand out from the competition, offering a visually appealing and modern experience that sets your website apart. Finally, it allows for easy integration with other WordPress features and plugins, ensuring seamless management and customization of your virtual tour content.
Other things you mike like: